Hi. I have registered my workflow onto dockstore, and now I would like to make using it as nice as possible and I have two questions about this:
I would like to be able to edit the text on Launch tab on my workflow page, how can I do this?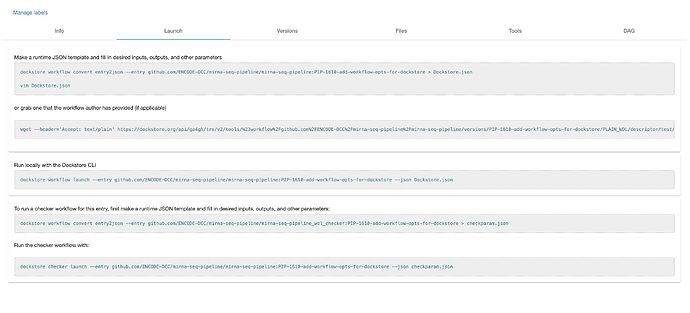 In the workflow main page the workflow description gets magically pulled from github, which is nice, but does not work because the links are broken. How can I add a description customized for dockstore?
Thank you,
Otto Jolanki
ENCODE-DCC